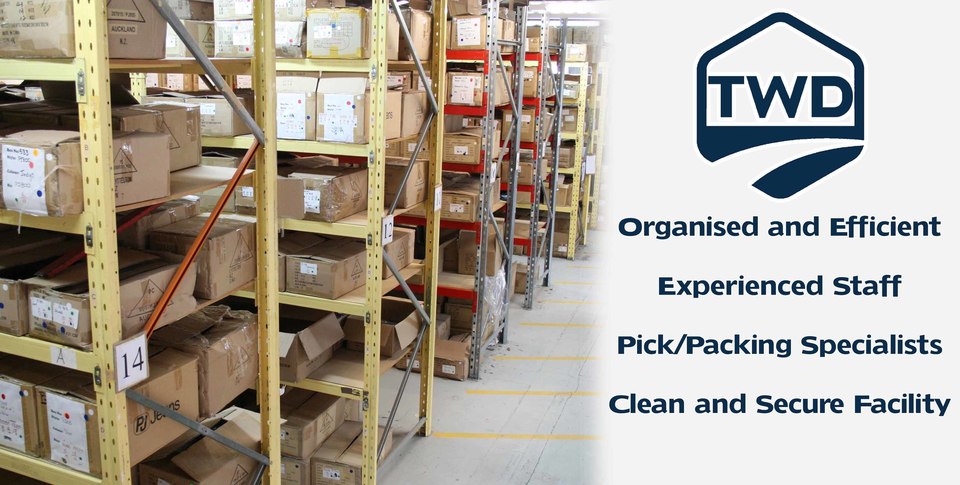 TWD specialises in personal, hands-on Warehousing and Distribution services to meet your individual needs.
We offer a clean, secure warehousing facility offering both shelf and pallet storage options depending on your products requirements.
We can manage inbound deliveries from anywhere in the world and can assist with this process from supplier to TWD.
We understand that speed to market is important in todays environment. As we specialise in small flexible business we are able to dispatch same day.
Our Levin location allows us to deliver next day from Auckland to Christchurch at competitive rates due to the freight volume of our mother company Silverdale.